My youngest daughter just made one of our favorite Latin American dishes this evening, Gallo Pinto. It was delicious!
Gallo Pinto (pronounced GUY-yo PEEN-toe) is a traditional dish from the countries of Nicaragua and Costa Rica. Because it is eaten so frequently there, it is actually considered the national dish of both these Latin American countries. The name (which is Spanish) translates to "spotted rooster" because the beans and rice combination look like a speckled rooster.
Gallo Pinto is gluten-free, dairy-free, tasty, healthy, and inexpensive to make which is why I love it so much! Here's how to make it.
Gallo Pinto
Ingredients:
2 cups long grain white rice, uncooked
4 Tbsp cooking oil, divided (we prefer olive oil)
3 cups water
2 cloves garlic, chopped fine
6 Tbsp cilantro, chopped and divided
1/2 red bell pepper, chopped and seeded
1 small yellow onion, chopped
2 15oz cans of black beans, drained with liquid reserved
Salt and pepper (to taste)
eggs, fried (optional)
salsa (optional)
Directions:
Heat 1 tbsp of cooking oil in a medium-sized pot over medium heat. Pour in rice. Cook for approximately 2 minutes stirring frequently. The rice should be opaque when done. Add water and cover. Reduce heat and simmer for about 15 minutes. Remove from heat and let stand with lid on for 5 minutes. Uncover and fluff with fork. Set aside. (Alternatively, you can cook the rice in a rice cooker)
Put remaining 3 Tbsp of cooking oil in a large skillet and heat over medium heat. Add garlic, 2 Tbsp cilantro, bell pepper, and onion. Cook, stirring frequently, for 8 -10 minutes until golden brown. Add cooked rice, black beans and about 1/2 cup of the reserved liquid from beans. Stir well. Heat for another 2 – 3 minutes, stirring occasionally. When it is heated through, mix in the last 4 Tbsp of cilantro and add salt and pepper to taste.
Optional: Top with fried eggs and/or salsa.
Variation: Use red beans instead of black.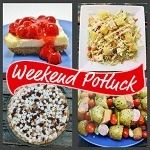 (By the way, I know it sounds strange to put eggs on top, but my kids LOVE IT!)
If you find that you like this recipe, feel free to share it with others with the buttons at the bottom of the post.
¡Buen provecho!
Many blessings,